Thanks to the generosity of caring people in Swindon we received approximately 2500 handmade wreaths, poppies and hearts which enabled The Trust to display them around Emlyn Square. 
Most poppies were on display at our AGM on 4th November, and after Nov 11th they will be carefully stored until next year. A small number of remaining poppies have been made into broaches by our brilliant volunteers, and were sold from Swindon Hub, Darkroom Espresso and LoveBrownies to raise funds for the Royal British Legion. If you would like to make a donation, please do so here.

Special thanks to all those who contributed to our Poppy Appeal.
Individuals:
Wanda Allen
Marilyn Beale
Alison Bown
Sue Chalklin
Olive Clapham
Sally Cole
Sarah Connell
Trisha Davies
Mark Denman
Lee Drew
Madelaine Edgerton
J Freeman
Anne Gallagher
Georgia
Donna Godfrey
Ellie Hayward
Mel Hearn
Julie Holland
Sue Howarth
Barbara Jeung
Michelle Love
Susan Mayer
Suzanne McCarthy
Pauline Neil
Angelina Newman
Ali Ridgwell
S Stabler
Anita Thomas
Mary Thornton
Karen Webster
Julie Wright
Visitors to the Railway Village Museum and anonymous contributors
Organisations:
St Augustine's Church, Rodbourne
The Rodbourne Society
Swindon Borough Council
The Medaille Trust
Darkroom Espresso
Love Brownies Swindon
Swindon Hub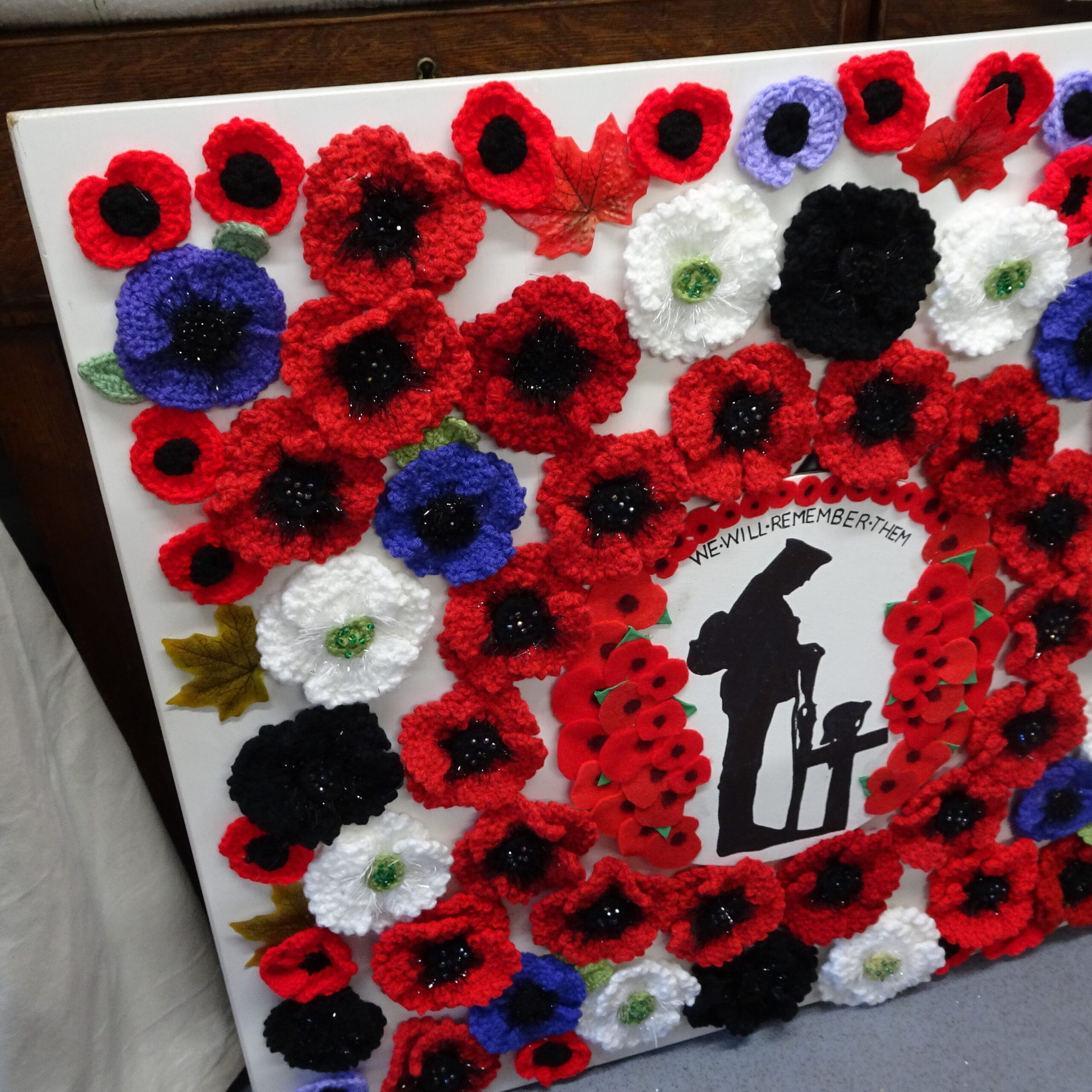 Photo Credits: David Gartside; Royston Cartwright; Sally Cole